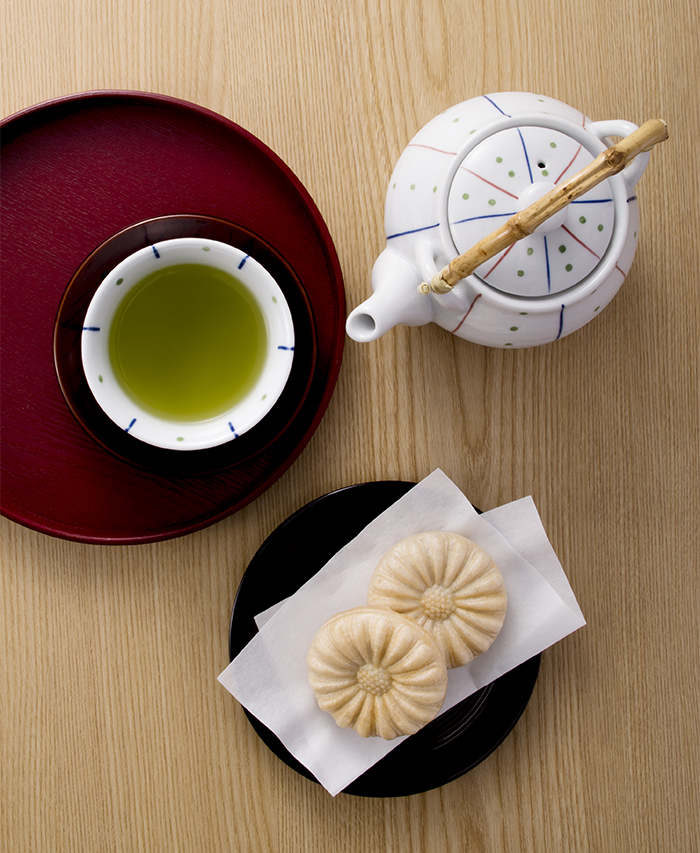 Throughout the transitions of the four seasons in Japan, the Japanese customarily enjoy drinking tea every day.
There are various kinds of green tea–each with its unique color variations: the hues are both subtle and complex, such as golden yellow, light green, dark green and even dark brown.
Hiwa is a beautiful green-yellow color of tea water–which is also the color of the bird known as the Gold Finch, or Hiwa in Japanese. This is why we named our specialty tea selections as "Hiwa Tea."
In each season, people enjoy a variety of teas for their distinguished taste and flavor, using artful tools for tea brewing, along with sweets that accompany tea time.
In our busy daily life, making tea for relaxation offers us a moment to calm our mind and spirit. Having this time to enjoy delicious teas may lead you to a feeling of the Zen term: nichinichi kore koujitsu: Every day is a Good Day.
Let us begin a life style of enjoying the rich world and philosophy of authentic Japanese Teas.
日本では四季の移り変わりの中で、日々お茶を楽しむ習慣があります。
緑茶には様々な種類があり、お茶の水色も、山吹、薄緑、深緑、焦茶など様々です。それぞれの季節に、それぞれの味わいのあるお茶、お茶まわりの道具、お茶のお供となるお菓子、、、。
"ひわ"は美しい黄緑のお茶の水色で、鶸という鳥の名前でもあります。この鶸色が、私達のお茶のセレクションをHiwaと名付けた由来です。
せわしなく過ぎていく日々の中で、ゆったりとお茶を立て、ほっと一息入れる時間は、私達の心にゆとりを与えてくれます。
禅語にある、日々是好日(毎日が良い日)、という心持ちで過ごすために、美味しいお茶を楽しむひと時を持つ。
日本茶の豊かな世界とその哲学を堪能する、そんな日々の暮らしを始めてみませんか?